Partners Insight has uniquely changed the Optometric practice management paradigm.  Our mission is to provide best in class solutions through an outsourced management services offering that is focused on removing the day-to-day administrative burdens that limit a doctor's ability to practice and deliver excellent medical care, while maximizing their income potential. Each and everyday, our mission is to help Optometrists:
Increase practice revenue & economic value
Reduce costs and increase practice profitability
Reduce compliance risk
Minimize administrative burdens
Improve their quality of life
Our Executive Team is supported by a highly skilled, dedicated staff across our Accounting, Operations, Professional Relations, Credentialing and Billing Departments who are on-hand to help you out with any needs you have.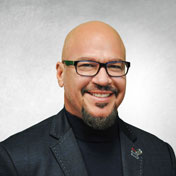 Dr. Kevin G. Brooks
Chief Executive Officer
Dr. Kevin Brooks has over 20 years of Optometric experience and has been the President and CEO of Global Care Optometry since 2005, holding licenses in Colorado, Connecticut, Florida, Georgia, South Carolina, Illinois, Iowa, Ohio, Texas, and Virginia. He currently serves as the Chief Executive Officer of both Global Care Optometry and Partners Insight. Dr. Brooks was raised in South Dakota and has lived in Florida since 2005. When he is not spending time with his 3 children, he enjoys golf and traveling.
B.S., Biology, University of South Dakota
Doctorate of Optometry, Illinois School of Optometry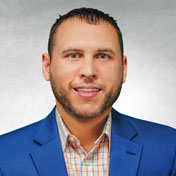 Joe Shaffer, MBA
Director of Business Development
Joe joined our team in 2019 and quickly grew our Business Development and Recruiting departments. A recognized leader, Joe oversees the growth, and strategic development of Partners Insight throughout the United States. Prior to his role with Partners Insight, Joe served in a variety of positions throughout his career. He has had the opportunity to work and teach at the collegiate level, startups to working with Fortune 500 companies.
When he is not in the office, Joe enjoys spending time with his family and golfing.
Joe earned a Master of Business Administration from South University, and a Bachelor's degree in Organizational Leadership from Wright State University.
You can contact Joe at joe@partnersinsight.com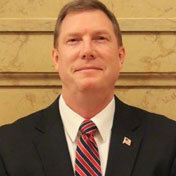 Kevin Buck
Optometric Physician Recruiter, Lead
Kevin Buck is a 24-year Army veteran, former Military Policeman and Healthcare Recruiter who currently works as an Optometric Physician Recruiter Lead for Partners Insight. After retiring from the Army in 2008 and working as a Recruiter, Manager and Director of Recruitment. Additionally, Kevin volunteered with two Veterans Service Organizations in southwestern PA as a career coach and served on a VSO Board of Directors. In his current role, he assists Optometrists in the working market, medical residency, and student Optometrists find best fit and next role in their professional career.
A graduate of American Public University with a Bachelor of Arts in Marketing. He was raised in Pittsburgh, Pennsylvania where he and his wife have settled and call home.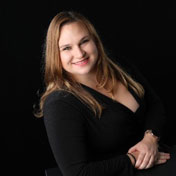 Haile Raybuck
Optometric Physician Recruiter
Haile is a native Floridian who enjoys all things involving family, friends, fresh-cut flowers, and the beach! Born and raised in the Tampa Bay area, graduating from a Florida high school in 2013, Haile attended college right away. She made the trek to Texas A&M University to pursue a bachelor's degree in business management. She graduated in December 2018 and is currently pursuing a healthcare management degree online to better her skillset. Prior to recruiting optometric physicians, Haile worked for a corporation in a management training program as well as a small woman-owned craft shop. After the pandemic, Haile relocated to the greater Tampa Bay area to be back with her family and worked as a project manager in an ophthalmologist and optometrist office. In her current role, she has been selected to work with the Partners Insight Recruiting Team to assist in finding and working with the best optometric physicians to fill open optometry positions across the United States.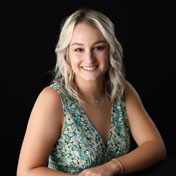 Lindsay Albanese
Optometric Physician Recruiter
Lindsay was born on Long Island, New York but raised in Tampa, Florida. She attended Saint Leo University where she received a Bachelor of Arts in Business Management with a minor in Psychology. She is a former collegiate swimmer and team captain. After graduating in 2015 she moved to Birmingham, Alabama where she was involved with the development of a startup company. She then made the move to Las Vegas for an opportunity to join the Enterprise Management Trainee Program.
In 2020, after achieving the Assistant Manager role with Enterprise, family brought her back down south (and she missed the beach)! She is currently an Optometric Physician recruiter for Partners Insight where she aids Optometrists in finding the best professional opportunities to meet their needs. On the weekends she enjoys going to the beach, listening to live music and spending time with her friends and family in downtown Tampa.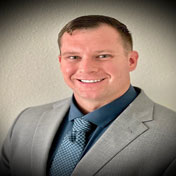 Garrett Revels
Optometric Physician Recruiter
Garrett Revels is a 12-year Army Veteran. His first six years was an Airborne Infantryman. The next six years of his career he served as an Army Recruiter. Garrett is a graduate of Business Administration and Science from the University of the Potomac. He is currently finishing his MBA with a minor in Human Resources and Leadership from the University of the Potomac. After separating from the United States Army, Garrett and his family stayed in the Tampa, calling it home.  In his role at as an Optometric Physician Recruiter with Partners Insight, he assists Optometrists in finding new roles and opportunities, as well as assisting the Optometry students to find their best fit once they graduate. Garrett is married and has two children. He is an avid sports fan as well.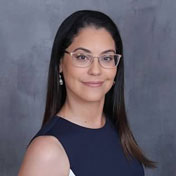 Dr. Frances M. Silva
Optometric Physician Consultant
Dr. Frances M. Silva OD, MS, FAAO is a US Army Veteran with over 10 years of distinct and extensive Optometric experience in various modalities of optometric and medical practice. Her journey began with the extremely competitive four-year Army Health Professions Scholarship for optometry school that has propelled her career to where it is today.
Dr. Silva joined our team as an Associate Optometrist in 2019 and as Optometric Physician Consultant early 2022. She is a team player who is meticulous and excited about shifting towards the more administrative aspect of optometry by revising contracts, curriculum vitae, resumes, cover letters, job applications and more. She is passionate about optometry and thoroughly enjoys encouraging colleagues towards reaching their goals and finding their ideal career positions.
Dr. Silva earned her respective Bachelor and Master of Science Biology and Biotechnology degrees at the University of Texas in San Antonio. She received her Doctorate of Optometry degree at the University of Houston and is currently completing her Doctor of Philosophy degree in Vision Science at the University of the Incarnate Word Rosenberg School of Optometry.
Dr. Silva enjoys spending quality time while "making memories" with friends and family. Many do not know that Dr. Silva became a certified Voice Actor during the mandatory COVID quarantine in 2020 and currently proudly serves as the "voice of GCO".
You can contact Dr. Silva at drsilva@partnersinsight.com.
Learn more about how we can help your practice